Expert Council
The Ball Metaverse Research Partners Expert Council is comprised of former executives from Nvidia, Amazon's AWS and Prime Video, Match Group, Valve, Oculus, Facebook, Square Enix, The New York Times, Spotify, and Andreessen Horowitz, and more, as well as the former Lead Game Designer and Co-Executive Producer of games such as Grand Theft Auto: V, Grand Theft Auto Online, Red Dead Redemption 2, and Red Dead Redemption Online.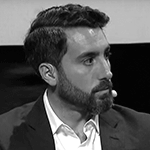 Matthew Ball
Matthew Ball is the Managing Partner of Epyllion Industries, which operates a venture and corporate advisory arm, and an early stage venture fund. He is also a Venture Partner at Makers Fund, the world's largest gaming venture fund, a Contributor to 'The Economist', and an advisor to start-ups including Genvid Technologies, the market leader in interactive streaming technology, The Athletic, the world's largest sports journalism subscription service, and Parrot Analytics, the global leader in streaming video demand analytics. Matthew is also a producer of "Rival Peak", the world's first-ever cloud-native video game, which premiered on Facebook in December 2020 and has amassed millions of minutes played.
From 2016-2018, Matthew served as the first Head of Strategy & Planning for Amazon Studios, a global role that oversaw all major content investments for the studio, as well as the use of data/analytics in decision making. During his tenure, Amazon Studios grew its $1B+ operating budget, employee count, and usage severalfold. Prior to joining Amazon, Matthew was a Director at The Chernin Group's Otter Media, a digital media investment company founded by long-time Newscorp COO and 20th Century Fox CEO Peter Chernin. Here, Matthew helped the company build, buy, develop, and scale companies including Crunchyroll, Headspace, and Barstool Sports. Until 2015, Matthew was an executive at Accenture in its Corporate Strategy – Technology, Media, and Telecommunications practice, where he supported Fortune 500 Boards and Chief Officers across gaming, publishing, music, film, TV, broadcasting, cable, wireless, and more.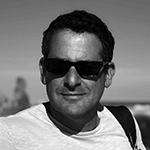 Jonathan Glick
Jonathan Glick is a pioneer in financial research and decentralized knowledge systems. As the founding Director of Research Operations for GLG (Gerson Lehrman Group), the world's first and largest expert network, he built out a system that provided unique insights to leading investors, corporations and governments. Jonathan was responsible for all recruiting of GLG's hundreds of thousands of professional, scientific, technical, legal and regulatory experts, as well as for the categorization of those experts through a taxonomic profiling system he designed and developed. Using this proprietary and continuously updated data, experts could be assigned dynamically to client requests, screened for compliance and availability and scheduled for telephone consultations, survey participation, in-person meetings and dozens of other unique work products. Under his management, GLG added five additional practice areas and expanded to provide research services to customers in Europe and Asia. Jonathan also developed Sulia, the first decentralized system to authoritatively rank and categorize social users across all social platforms by expertise. Prior to that, Jonathan led Product Development for the New York Times Electronic Media Company, and helped drive the rapid growth of that newspaper on the Web. Today, he works with major media and IP-owners to develop strategies and products to prepare their products and processes for the decentralized future.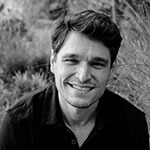 Jerry Heinz
Jerry Heinz is a thought-leader in cloud gaming, beginning his career in network protocol design for multimedia data transport over low-bandwidth networks. He brought GPUs to the cloud, launched the first cloud GPU-based servers in AWS, and holds multiple patents in the space. His desire to play any game on any screen, without the limits of hardware, led him to launch Amazon Test Drive, Amazon AppStream, and games on Fire TV. Because he believed that game streaming and related interactive experiences were fundamentally hardware problems, he moved to NVIDIA and built the infrastructure that supports their GeForce NOW service and their AI cloud data centers. Jerry is currently the CTO of ActZero, where he leads all engineering, as well as driving the company's Research and Development efforts in its evolution as an AI-powered cybersecurity service provider.
Jacob Navok is CEO at Genvid Technologies, a leading growth-stage game technology company that produces interactive streaming SDKs and services for game publishers, media companies and tech firms. Genvid has enabled Rival Peak, the world's first massive interactive live event, starring a dozen AI connected through a complex backend and resulting in millions of users worldwide able to interact with a single piece of content. Prior to starting Genvid, he was the Senior Vice President of Shinra Technologies, a subsidiary of global game publisher Square Enix Holdings, where he built their cloud gaming platform and pioneered development of the world's first cloud gaming content. He was also a member of the President's Office of Square Enix Holdings, where, under their CEO, he led worldwide business development and strategy, responsible for new technology partnerships with silicon valley.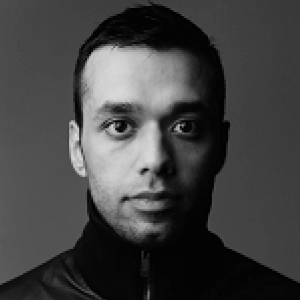 Imran Sarwar
Imran Sarwar is the former Director of Design and Co-Producer of Grand Theft Auto V and Grand Theft Auto Online. He was at Rockstar Games for seventeen years developing the Grand Theft Auto series and, under his direction, Grand Theft Auto V was the best-selling title of the seventh and eighth generation of consoles. It sold over 145 million copies and is currently the best selling entertainment product for any medium in history. Imran was also Director of Design on Red Dead Redemption 2 and Red Dead Redemption Online. It was the best-selling title released during the eighth console generation and has already sold more than 37 million units worldwide.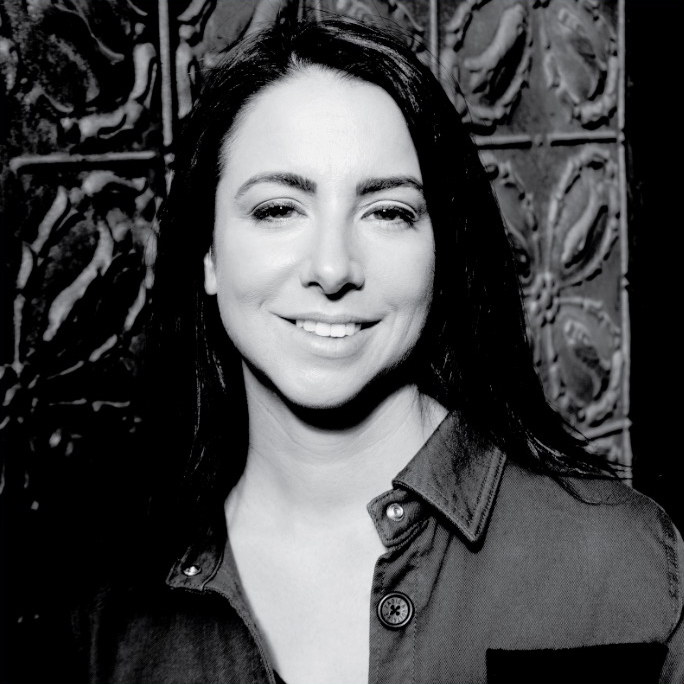 Anna Sweet
Anna Sweet was part of the original business team at Valve that built the Steam platform and led gaming's transition to digital distribution. Through her work on the Steam platform, she led several cutting edge innovations that are core to the metaverse including the concept of live service game development, user generated content and cross game trading. She spent 6 years at Valve leading platform growth, before joining Oculus to run content strategy for the launch of the Rift. Currently, she is CEO of Bad Robot Games, focusing on the exciting intersection of gaming and linear entertainment. She's also a venture partner at Maker's Fund, an active angel investor and the founder of Sweet Farm -- a non-profit farm animal rescue and technology incubator aimed at a sustainable disruption of the global food system.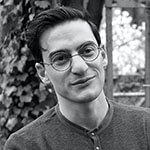 Jesse Walden
Jesse Walden is the founder of Variant, an early-stage venture firm investing in crypto networks and platforms. Prior to Variant, he worked as an investor and on a crypto education program at Andreessen Horowitz, where his writing and presentations predicted the rise of NFTs and developed some of the essential theory behind the concept. Jesse is particularly well-known for defining the 'ownership economy,' an imminent evolutionary phase in technology in which software is not only built, operated, and funded by users—but actually owned by them as well. Before becoming an investor, Jesse co-founded an early blockchain startup called Mediachain Labs, which was acquired by Spotify, and co-founded independent artist management firm, Cool Managers, where he represented musicians such as Solange Knowles, Blood Orange and others.